Artsy-fartsy zooming effect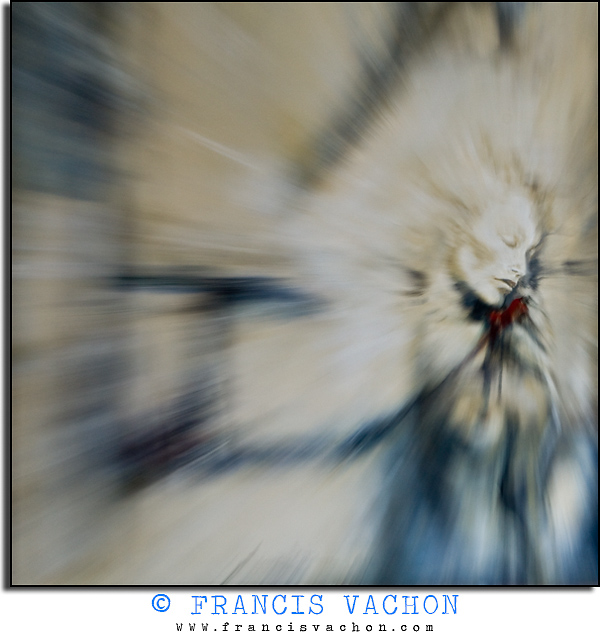 « Zooming » is a photo trick where you zoom out while taking a picture at a slow shutter speed. If applied correctly, the effect will produces a very energetic picture.
I was practicing the technique in my living room on a painting that I have. I came out with a very cool photo. What do you think?