Monique Lépine, mother of Marc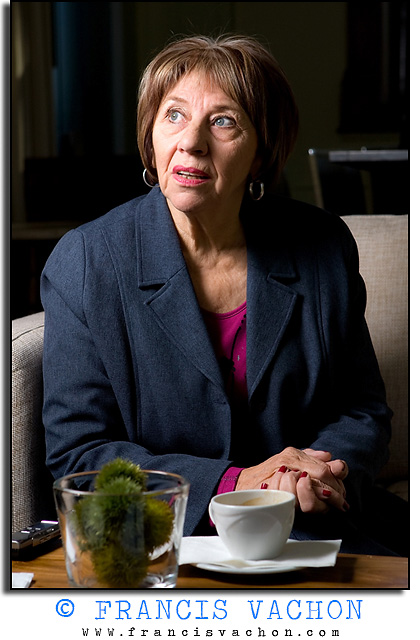 When you read an assignment sheet that says "Need photo of Monique Lépine mother of Marc Lepine who shot 14 women in Montreal in 1989", you just cannot be in love with your job. You have to meet to many interesting character that most people will never meet. You see so many thing that most people will never see.
I photographed Monique Lépine while Canwest reporter Marianne White was interviewing her. As a new father of a 6 months and a half boy, it was sometime very difficult to keep the tears inside when listening to such a strong mother.
I'm so lucky to do this job.
The story was for Canwest news service and got huge play this morning, including the front of the National Post. The story can be read online.

Technical: Canon EOS Mark III, 1/320 at f4,5 with a 70-200 at 200mm – ISO 200, one remote flash thru an umbrella facing the subject

Technical: Canon EOS Mark III, 1/200 at f6,3 with a 24-70 at 70mm – ISO 200, one remote flash thru an umbrella slightly on camera left
Related Posts / À lire aussi