« Guardian: The Lonely and Great God » TV show red door in Quebec City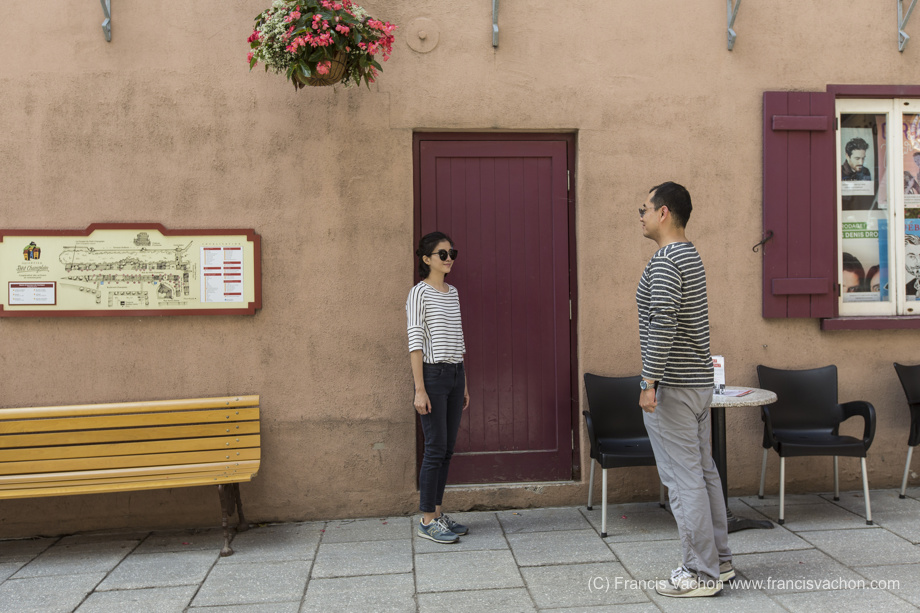 It is the most popular door that you have never heard of. Oblivious to the locals, a boring-looking door in the Quebec City neighborhood of Le Petit Champlain has become extremely popular with Asian tourists who make lines to be photographed in front of « Goblin's door. »
What Quebecers don't know is that the « red magic door » plays a major part in the immensely popular Korean TV show Guardian: The Lonely and Great God (also known as Goblin: The Lonely and great God).
According to Wikipedia:
Overseas filming mainly took place in Quebec City, Canada in October, featuring locations such as the Château Frontenac, Parc du Bastion-de-la-Reine (the Yoo family cemetery), Petit Champlain (Goblin's door to Canada), and the Fontaine de Tourny. The red door, which in reality is the emergency exit of the Théâtre Petit Champlain, and other sites in Quebec City associated with the show have begun to attract numerous fans of the series.
Journalist Isabelle Porter and I went on assignment for Le Devoir what it was all about: La Porte magique de Québec.