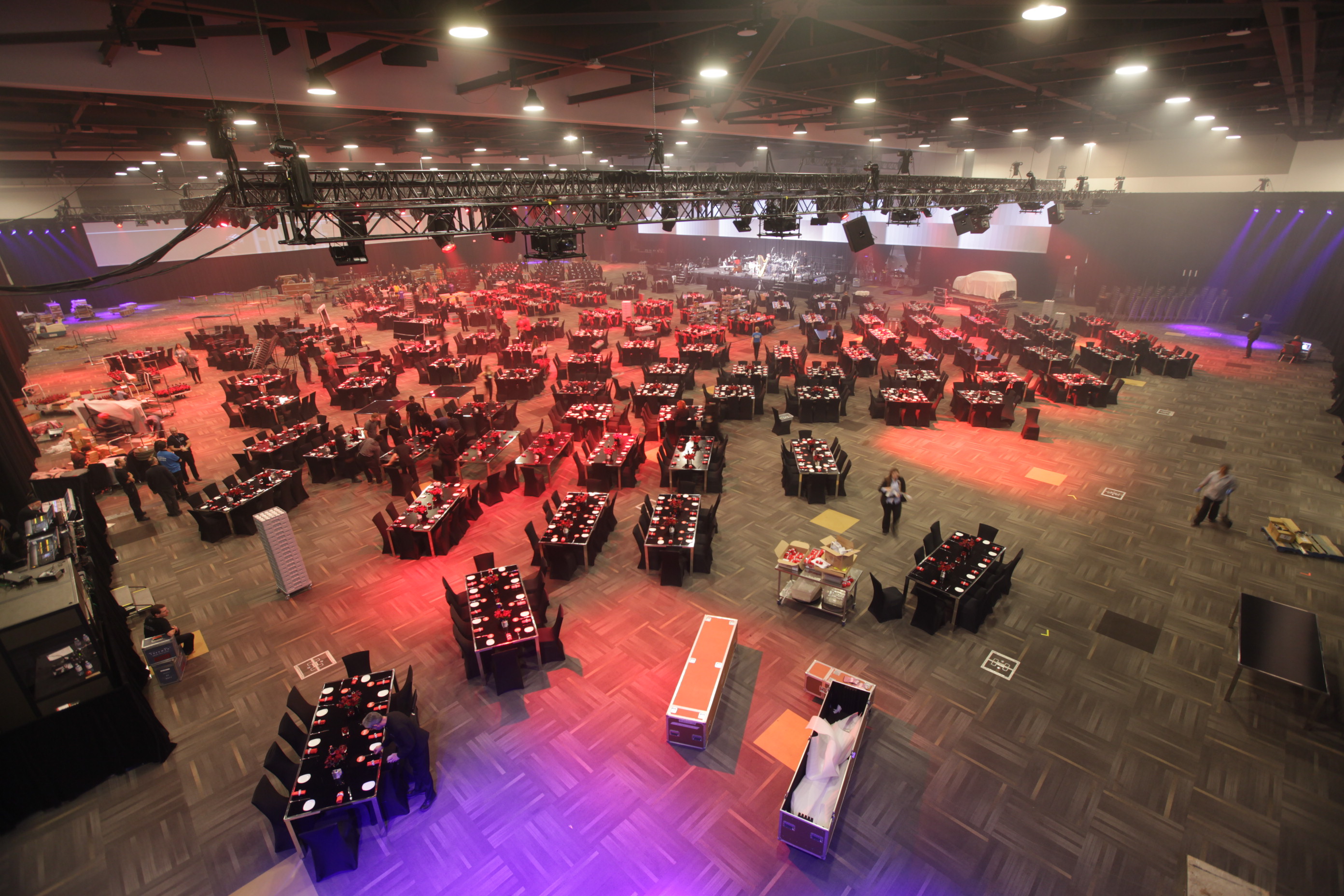 Time lapse of a big corporate event at the Ottawa Shaw Center. For 10 days, the huge room goes into various stages of preparation, layouts, and events.
10 days, 3 cameras, 45000 photos to play with.
****
Il s'agit d'un des plus gros projets sur lequel j'ai travaillé. En février, je devais réaliser le time lapse d'un événement corporatif organisé par Ruby Sky Event Planning au Shaw Center d'Ottawa.
Six jours de préparation où la salle est en montage puis, pendant les trois jours de l'événement, plusieurs étapes de démontage et remontage pour accommoder une soirée d'ouverture, des discours, des ateliers, et une soirée de clôture incluant un souper grandiloquent et un concert rock.
Trois caméras, une photo aux 35 ou 45 secondes par appareil avec pour résultat un total de 45000 photos.

PS: Cliquez sur « plein écran / full screen » pour voir la vidéo en full-HD