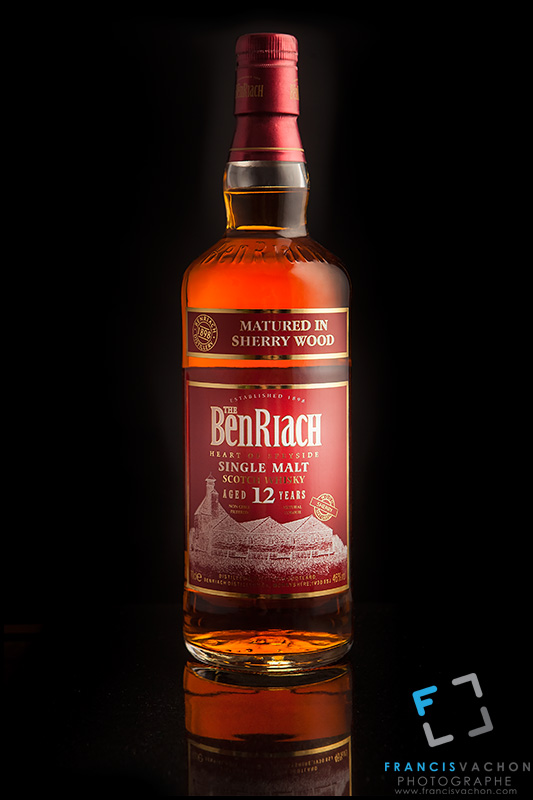 J'ai passé le temps des fêtes, traditionnellement très calme pour un pigiste comme moi, à faire un peu d'autoformation pour diversifier mon offre de service. Voici le résultat d'une séance de photo de produit, avec une bouteille de Scotch BenRiach ayant muri en bois de Sherry comme modèle.
J'ai maintenant bien hâte d'y goûter! Voici ce qu'en dit le producteur:
This rich, aromatic Single Malt Scotch Whisky has been created by marrying together whiskies matured in Oloroso and Pedro Ximenez Sherry Butts sourced from Jerez, Southern Spain.
Nose: Mocha, dark chocolate, sultanas and rich spices.
Colour: Deep gold – bronze.
Taste: The combination of Oloroso and Pedro Ximenez Sherry casks gives a wonderful balance of mocha and dark chocolate interwoven with figs, sultanas, vanilla, fruits and rich spices.