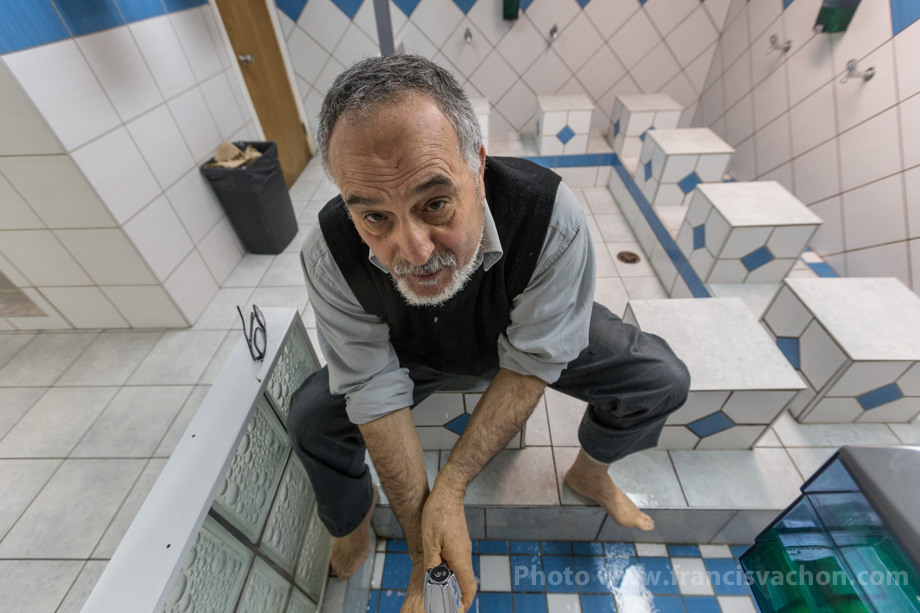 – C'est ici, en arrière de cette colonne, qu'Aymen Derbali s'est protégé tout en attirant l'attention du tueur. Il a reçu ses 7 balles ici, puis c'est écroulé juste là.
– Ici, nous avons dû remplacer le carré du tapis. Il y a avais trop de sang, nous n'avons pas pu le laver.
– C'est ici que les gens se sont réfugiés pour se cacher. Ils se sont couché par terre mais il y avait trop de monde. Celui sur le dessus a été touché
Marcher avec Mohamed Labidi dans le centre culturel islamique de Québec, c'est revivre avec précision ce qui s'est passé en janvier dernier… L'article du Globe and Mail pour lequel ont été effectuées ces photos est en ligne: Lingering wounds and fears for the future.